Can You See Me Now
Can You See Me Now?
Friday 17th November
The Black-E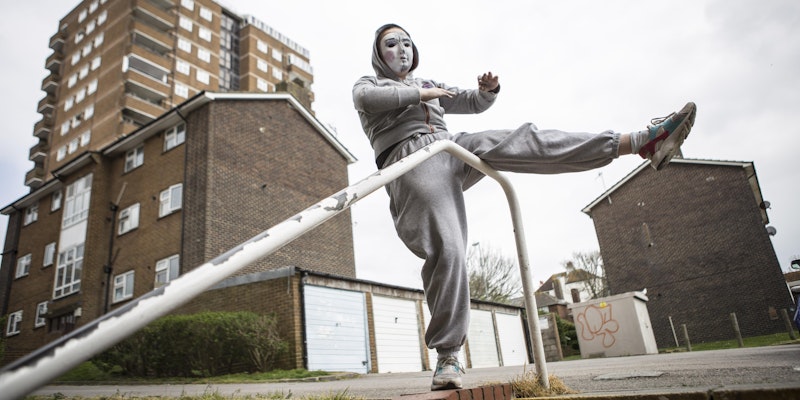 Everyone thinks they know what's best for you – from the endless professionals to social media. Follow the experiences of often unheard young women finding their way through life - stone stepping through 'controlled care', confusing expectations, raging histories, lies, love and recovery. Explore your inner and outer worlds: what we share, what we hold inside, the different roles we play in life, how we know ourselves and how we are perceived.
Daughter, Sister, Mother, Looked-After-Child, Claimant, Inspiration.
Meet Miss Represented and see the world through their eyes with this thought-provoking, uniquely insightful, multi–artform show full of hope and truth.
This verbatim, documentary theatre-style show combines life experiences with film and original music offering a unique and powerful insight into the lives of young women navigating school, Social Services and the Care System.
Hard-hitting and unapologetic with a softness not always seen, Miss Rep are the voices you don't often hear, the voices that force us take a look at the structures and inequalities of society.
Thanks to the Big Lottery 2017 marks Miss Rep's first ever tour performing and Schools, Pupils Referral Units, Universities and arts venues in Brighton and London, and for the first time further afield in Manchester and Liverpool.
Find out more at www.missrepresented.co.uk / www.brightondome.org/missrep / www.facebook.com/brightonmissrep
FREE but please reserve ticket: https://www.eventbrite.co.uk/e/can-you-see-me-now-tickets-38657178662
A Brighton Dome & Brighton Festival project; young women exploring life through the arts, making powerful work for personal development and social change.